Reepham & District Rotary Club has sent £3000 from their emergency funds to the Disasters Emergency Committee appeal for Ukraine. In addition to other charitable donations, the Club has always kept a fund toppe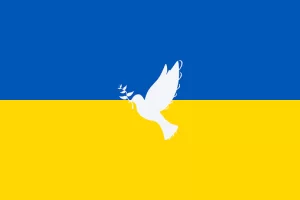 d up ready for use in exactly this sort of emergency. Members voted to donate it all to this cause. 
The Club had researched the best way to help and determined that the consortium of charities already working on the ground was the fastest way to make a difference to all those displaced and damaged by this unpleasant war. 
According the Club President John Pickering, the challenge now will be to replenish the fund. "We are working on a series of initiatives to raise money.  This has been difficult with Covid restrictions but we were glad to have money in hand to respond quickly.
The Club is looking at new ideas which will provide long-term support to the displaced people – either in this country or in Ukraine's neighbours.
A new ranger of greetings cards has been produced.  These are selling well to members and friends.  On line viewing and ordering will be available in May.
Members have been helping with the equipping and loading of a large number of trucks on their way to Poland. These have been arranged by The Crown at Banningham for distribution by Rotary Clubs in the region.
Many other new ideas are bring discussed – more news soon.